An excerpt from "What is Self-Esteem? A Psychologist Explains" by Courtney E. Ackerman
There are certain characteristics that distinguish how high someone's self-esteem is. Examples of these characteristics are being open to criticism, acknowledging mistakes, being comfortable with giving and receiving compliments, and displaying a harmony between what one says, does, looks, sounds, and moves. People with high self-esteem are unafraid to show their curiosity, discuss their experiences, ideas, and opportunities. They can also enjoy the humorous aspects of their lives and are comfortable with social or personal assertiveness (Branden, 1992).
Although low self-esteem has received more attention than high self-esteem, the positive psychology movement has brought high self-esteem into the spotlight. We now know more about what high self-esteem looks like and how it can be cultivated.
We know that people with high self-esteem:
Appreciate themselves and other people.
Enjoy growing as a person and finding fulfillment and meaning in their lives.
Are able to dig deep within themselves and be creative.
Make their own decisions and conform to what others tell them to be and do only when they agree.
See the word in realistic terms, accepting other people the way they are while pushing them toward greater confidence and a more positive direction.
Can easily concentrate on solving problems in their lives.
Have loving and respectful relationships.
Know what their values are and live their lives accordingly.
Speak up and tell others their opinions, calmly and kindly, and share their wants and needs with others.
Endeavor to make a constructive difference in other people's lives (Smith & Harte, n.d.).
We also know that there are some simple ways to tell if you have high self-esteem. For example, you likely have high self-esteem if you:
Act assertively without experiencing any guilt, and feel at ease communicating with others.
Avoid dwelling on the past and focus on the present moment.
Believe you are equal to everyone else, no better and no worse.
Reject the attempts of others to manipulate you.
Recognize and accept a wide range of feelings, both positive and negative, and share them within your healthy relationships.
Enjoy a healthy balance of work, play, and relaxation.
Accept challenges and take risks in order to grow, and learn from your mistakes when you fail.
Handle criticism without taking it personally, with the knowledge that you are learning and growing and that your worth is not dependent on the opinions of others.
Value yourself and communicate well with others, without fear of expressing your likes, dislikes, and feelings.
Value others and accept them as they are without trying to change them (Self Esteem Awareness, n.d.).
Based on these characteristics, we can come up with some good examples of what high self-esteem looks like.
Imagine a high-achieving student who takes a difficult exam and earns a failing grade. If she has high self-esteem, she will likely chalk up her failure to factors like not studying hard enough, a particularly difficult set of questions, or simply having an "off" day. What she doesn't do is conclude that she must be stupid and that she will probably fail all future tests too. Having a healthy sense of self-esteem guides her toward accepting reality, thinking critically about why she failed, and problem-solving instead of wallowing in self-pity or giving up.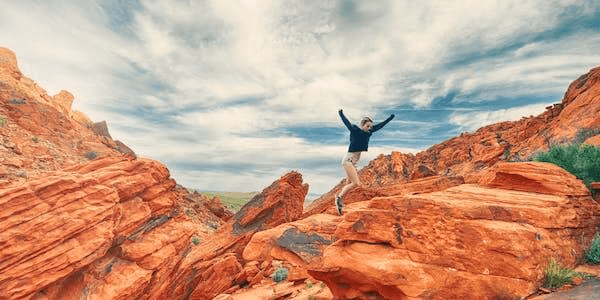 For a second example, think about a young man out on a first date. He really likes the young woman he is going out with, so he is eager to make a good impression and connect with her. Over the course of their discussion on the date, he learns that she is motivated and driven by completely different values and has very different taste in almost everything.
Instead of going along with her expressed opinions on things, he offers up his own views and isn't afraid to disagree with her. His high self-esteem makes him stay true to his values and allows him to easily communicate with others, even when they don't agree. To him, it is more important to behave authentically than to focus on getting his date to like him.