Aloha is...celebrating a tween dream in quarantine.
Yesterday, my amazing scholar-athlete niece, Ella, turned 12 years old, officially making her the first tween in our immediate family. But with the public order requiring social distancing, this meant she couldn't celebrate her birthday with her friends, classmates, teammates or extended family like she normally would.
Nonetheless, I had found out that my mother was headed to her house to deliver a homemade birthday cake. She had been staying home except for food shopping so she felt it was safe to visit. There was no way she was going to let this pandemic keep her away from her granddaughter, especially since Ella requested this cake.
In the meantime, I had gotten up extra early on Pacific Coast time to write a birthday poem to help her feel special, too. I hadn't written a poem in a while, but the current circumstances helped to inspire this: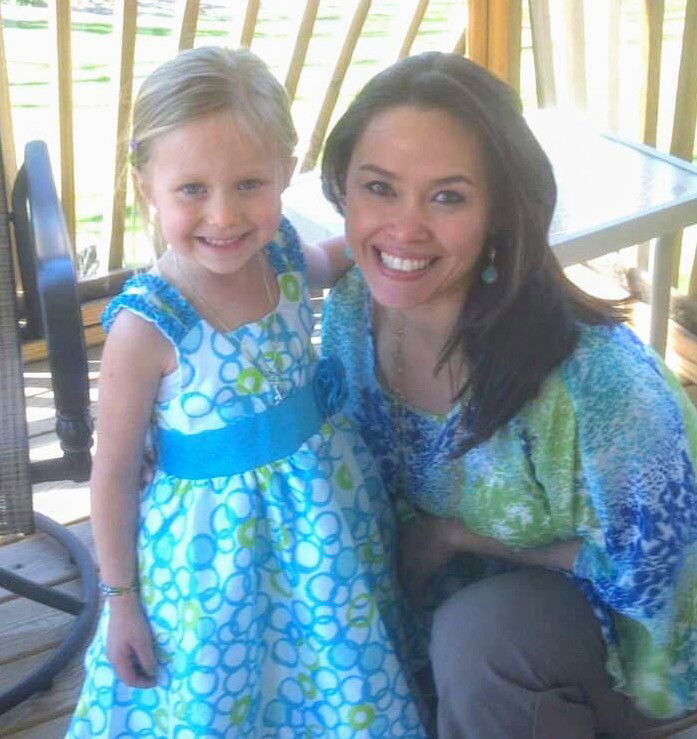 How I Remember You
I remember your eyes so blue and so bright
From the very first day you came into sight;
You were the one born first, just like me,
Everything about you then I could see;
You were curious and smart and loved adventure;
These are the days that I will always treasure:
You loved to run and feel the wind in your face;
You loved to run all over the place;
Your smile was bright as sunshine, too;
There was nothing that could ever get past you;
You learned new words at a very fast rate;
You could say 'delicious' after the meal you ate!
You'd give Mr. Tree 'high-fives,' as I knew you would,
Every time we'd walk in Grandma's neighborhood;
With every song you learned, you'd sing and dance;
You'd entertain us whenever you got the chance;
Using my costume jewelry and scarves one day,
For Grandma and Grandpa, you made a fashion runway;
For Lola, you'd sing louder on trips in the car;
No matter the distance - no matter how far;
For Gramps at breakfast, you'd blow on hot toast that you'd make
With the scrambled eggs in your kitchen that was also fake;
You could already hit the ball with your pink bat,
You'd say "I did it!" and leave it at that;
When you rode your first bike, Gramps was so proud;
He had tears in his eyes and said so out loud;
When I became a Charger fan, you sat and cried;
Right then and there I wished I had lied;
You learned how to fish and cast your line;
You learned the meaning of "yours" and the meaning of "mine;"
When my heart broke, you helped glue it back together - piece by piece;
That's why you'll always and forever be my favorite first niece;
This is how I remember you way back when,
And, why my love for you has grown ever since then.
Happy Aloha 12th Birthday, Ella, My Bella!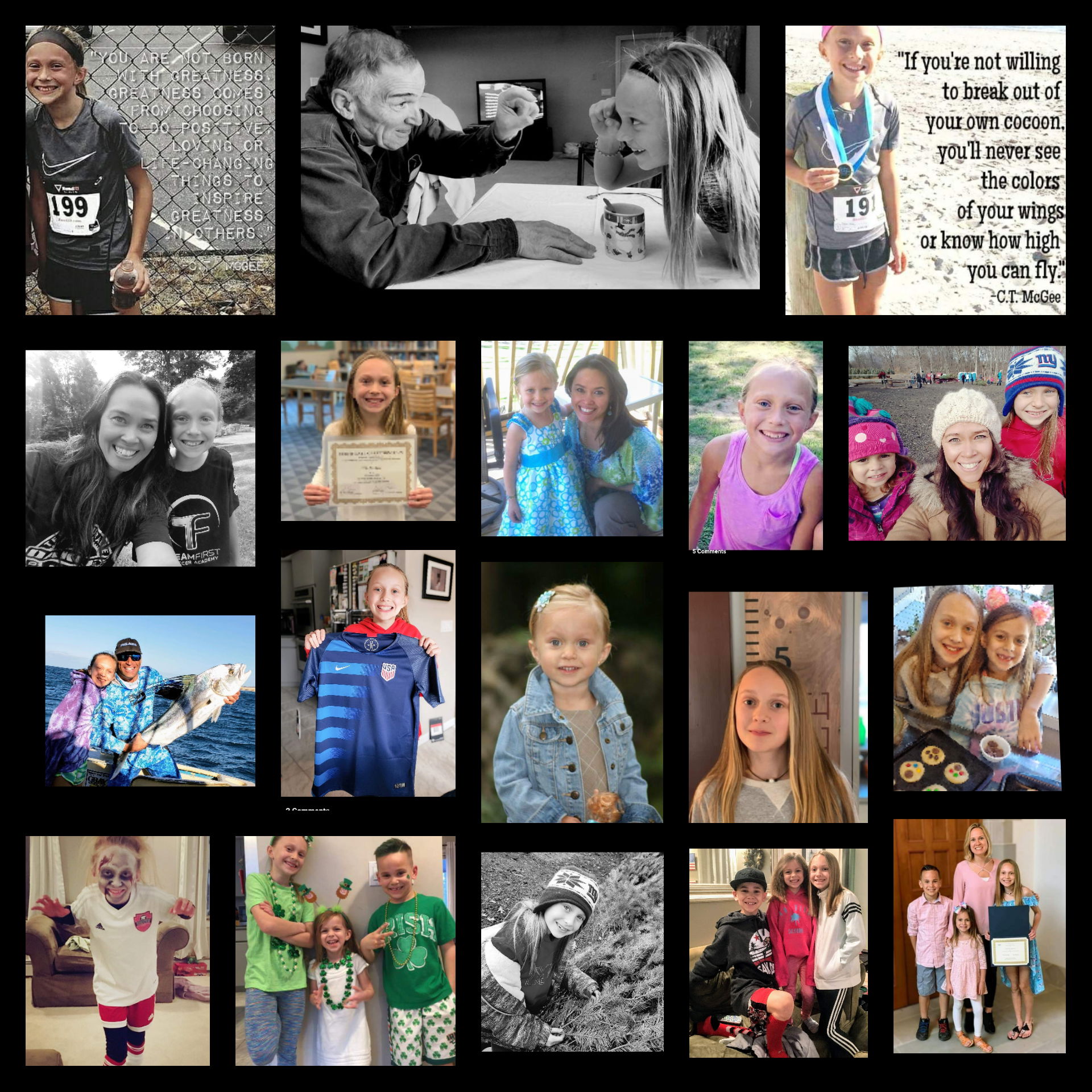 Once I was finished, I put together this photo collage (seen here) and called her so that I could recite the poem to her. I also texted her a screenshot of it so she could refer to it all day if she wished. I was thrilled to hear her laughing and I could feel her smiling on the other end of the line. I then explained some of the memories I had shared in the poem, as I didn't expect her to remember what she was like up until she was four years old.
For instance, when I took her for walks in my grandmother's neighborhood, my first stop would always be at the neighbor's tree by the road. I'd lift her so that she could reach up and smack a leaf. That's the "high-fives" I referred to in the poem.
She really did learn how to say 'delicious' when she was a toddler. It was remarkable. She just silenced the "l" with a "y," but it was very clear that she could say the word.
She used to make breakfast for my parents in her play kitchen, where she would mimic her father, cooking scrambled eggs. When she made toast, she would hold it with two fingers around its edges, blowing on it as she handed it to you, saying, "Be careful, it's hot!"
When she got her first tricycle, my father told me about her first day outside with it. It was a cool, windy spring day and my father noticed that she figured out that if she pedaled away from the wind, that when the wind blew at her back, it would help propel her. She would then turn to look at my father with a big grin of satisfaction at how fast she could go. I still remember my father saying how proud he was and that it brought a tear to his eye - something he's never said before.
When she learned I was moving to California, she grew concerned and sad about my leaving. One day, she showed up and saw all the suitcases piled up in the middle of my room. She thought I was leaving that day, but I assured her I was only preparing. She spent the day with me, going through my scarves and costume jewelry where I would let her try things on. Then, she walked upstairs to give my grandparents and my father a little fashion show, explaining to them that her accessories really belonged to me.
Because my family is originally from the Bronx, we were all raised to become New York Yankee baseball and New York Giants football fans. But after a year of living in San Diego, where my husband's family had season tickets to the Chargers football games, I naturally started rooting for my new home team. On my first visit to Connecticut since moving, Ella (then five years old) asked me one day who was my favorite team. She cried when I didn't say it was the Giants. "But why, Tita Sharon? Why don't you like the Giants?" No matter what I said to patch things up, the damage was done! She was very upset with my answers. Ha!
Lastly, not only was I heartbroken over a breakup, but I was heartbroken about leaving my family to seek a new life in San Diego. Spending time with her was healing and on the day I said goodbye she gave me a bunny that she made for me at Build-A-Bear. When you pressed on the bunny, you would hear Ella's recorded voice say, "Love you, Tita Sharon!"
I still have that bunny and I will forever remember the moment when she gave it to me after our last dinner together before my move. It still brings tears to my eyes.
Later in the day, my brother sent me a family photo of Ella with the cake my mother made for her. Then, on Facebook I saw that her friends created a birthday parade, where they could honk, wave and send her birthday wishes from their cars.
While this pandemic may have us all feeling like we're locked up like prisoners, it has not locked up our hearts. We can still love each other more than ever - whether it's from six feet away, a car's length away or from 3,000 miles away on the opposite coast. Here's to making this "tween dream's" birthday a little extra special during a time that's a little extra challenging. Happy Aloha Birthday, Ella!
Live, Love and Lead with Aloha.