Aloha is...celebrating another "first" in my California Dreamin' life with speaking to young female athletes known as the" Berky Girls."
This week, I had the honor and privilege of speaking with the young Pineapples of Berkshire Soccer Academy for Girls, hosted by the Assistant Camp Director, Katy Kreiner. What an awesome first experience speaking to these athletes! There were about 40 girls as young as 10 years old who attended my talk, "Tapping into Your Self-Powers to Win On and Off the Field" via Zoom video conferencing. (They later replayed it via Facebook Live for those who were unable to attend.)
This was my very first speaking engagement for this age group and what a difference from speaking to 70-100-year-olds, back when I empowered the elderly as an activity director for a senior living community. Besides practicing my tips with a few of the girls one-on-one, my favorite part was their number one question: How old are you?
Answer: They all guessed ages between 20-30! How funny is that? (I'm actually 48!)
Here I am teaching about cultivating love, kindness and compassion and resetting your mindset and sharing my tips on how to boost their self-worth and self-esteem and, instead, they boosted mine! How darling! That's aloha! That just goes to show you that when you empower yourself, you empower others, but by empowering others, you also empower yourself.
I have had this idea for years to use aloha as a tool for helping people to love themselves more, be more positive and gain the courage and confidence needed to pursue their goals and dreams. I believe this is how you can take control of your life and create your own destiny of good health, happiness and success. Speaking to these young soccer stars not only filled me with joy, but also helped to fulfill this vision I've held in my mind for years. This talk also further fueled my passion to continue taking my mission in aloha to as many youth groups and organizations as possible.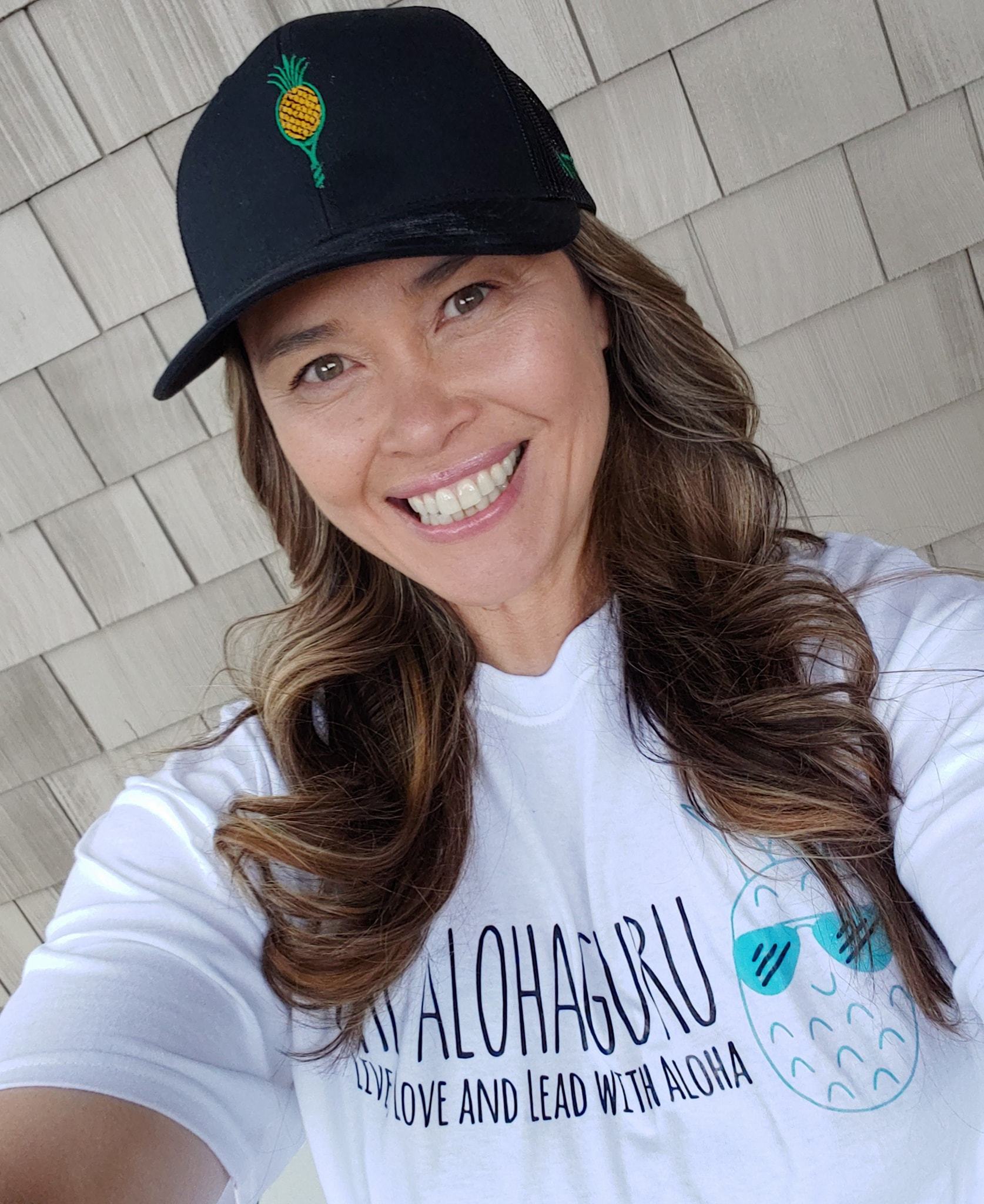 This opportunity also highlighted my belief that when you believe in yourself, the right people will come into your life and believe in you, too, by showing their support. I'd like to thank those who sponsored my brand new speaking gear: Adam Zachary, a tennis coach at Newport Tennis & Fitness in Newport, RI, and my elementary school teacher friend, Teresa Cope, who contacted her amazing graphics design guru.
Mahalo, Katy, Adam and Teresa, for helping me share my mission in aloha.
Live, Love and Lead with Aloha.
*If you have a request for me to speak and empower your child's organization, (or any group of kids) women's organization or a Mama's Social Distancing Happy Hour over a Zoom call, please contact me.