Aloha is...spreading love, kindness, and compassion one pineapple jar at a time. Today's "Your Daily Aloha" Jar* goes to high school! Meet Kalia and her mom, Elisha.
A dedicated U.S. postal worker, Elisha raises her three kids with the aloha spirit. She is so passionate about this Hawaiian philosophy that when I arrived to their home to present their jars, Elisha disappeared only to return with her very first painting she recently created and gifted it to me. (It's now in my home office.)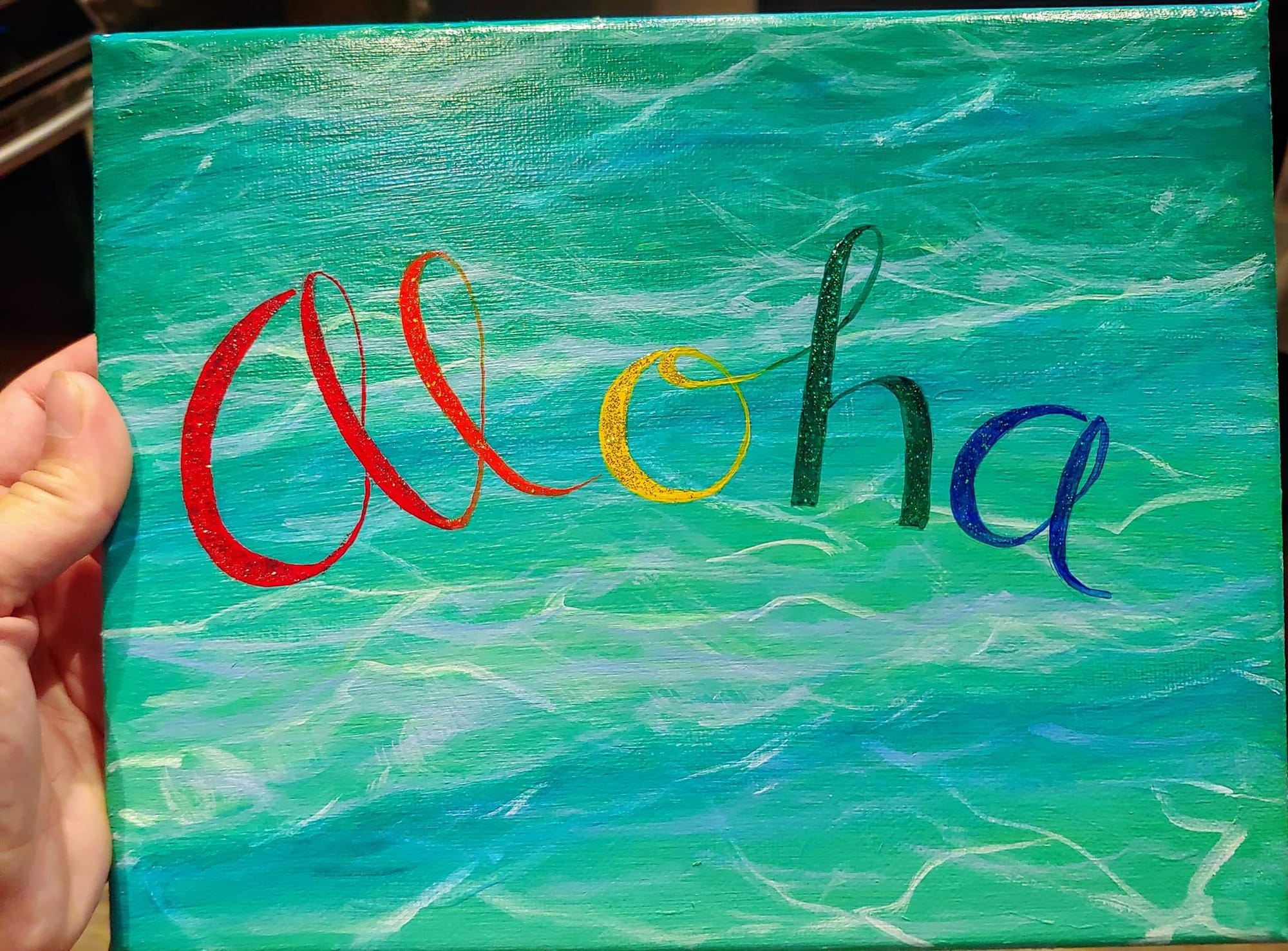 I first met this mother-daughter duo a few years ago when I worked as an activities director at a senior living community. Her youngest, Kalia was a Girl Scout and Elisha was a Girl Scout Leader. They and the rest of their troop were integral in helping me run special events for my residents. From Mother's Day tea parties to Halloween parties and Christmas caroling to crafting, these ladies became a part of our extended family. Kalia has also volunteered her time and talent playing the viola for our residents. She is so talented that she's been recently asked to perform with the Poway Symphonette in Vienna, Austria! Tomorrow she officially starts high school as a freshman at Ranch Bernardo HS in San Diego. You're going to do amazing things, Kalia!
Let's send Kalia and her mom positive vibes as they enter this next big chapter of their lives.














*Each "Your Daily Aloha" Jar contains a 30-day supply of customized positive affirmations, inspirational quotes, and candy to sweeten your day and empower your life. Designed to help you cultivate a positive mindset, lift your spirits, and encourage you to pursue your goals and dreams, this self-care package is customized to suit the recipient's needs. From depression, anxiety, grief, divorce, or job loss to celebrating motherhood, nuptials, a new job, or other life event, these jars are meant to inspire hope, spread positivity, and bless you with the Aloha spirit.