Marianne Moss:
One day I saw one of C.T.'s posts that included the Dr. Seuss quote: "You'll never get bored when you try something new. There's really no limit to what you can do." In the post, she talked about how people tend to hold back from trying new things because of fear (as in criticism or rejection), doubt, lack of confidence and the need to be perfect. She says it's important to have compassion for ourselves and that it's OK not to be perfect at something, especially if it's something completely new. Instead, she says we should give ourselves credit for even trying and for taking any step in the direction of our goals and dreams because we don't know where it might lead. So, I did! I had just spent the whole day rewriting an email requesting a new opportunity. I was debating whether to actually send it when I saw her post. I reread the post and debated some more. Well, I sent the email, which led to a positive change at work! I didn't actually get the opportunity I wanted, but I did get offered a different opportunity that made me happy! That's how much her words have impacted me to take action!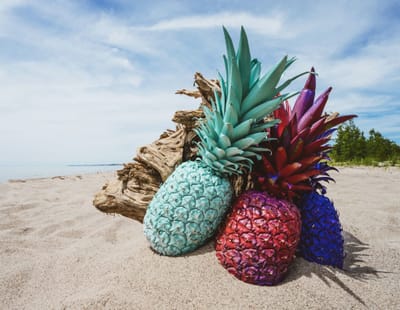 Chris K.:
"What the world needs right now, more than ever, is some positive thoughts and vibes. C.T. is the kind of person to help us through these difficult times. She has a way of seeing the bright side in everything, and her words are filled with optimism. I know that I, and many other people as well, need that in my life right now.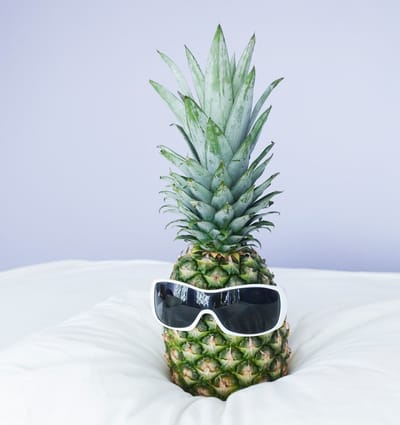 C.F.:
Hey, I just wanted to reach out and let you know how much your posts have an effect on my life right now. My husband got let go from his job yesterday after 30 years and when I woke up this morning, my first thought was "aloha." Weird, yes? But whatever made me think that way is what helped. If you only knew the gift you have - to wake up and think of your aloha? Thank you!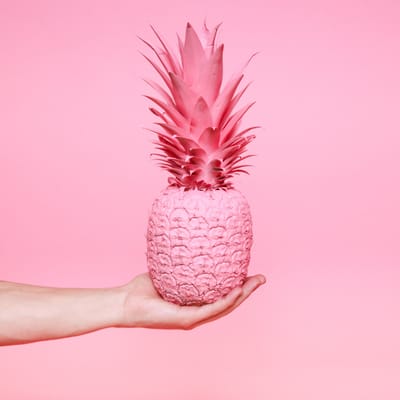 Lindsay G.:
C.T. and I met many years ago at a trade show in California (before she eventually relocated there).  She is the kind of person who is inspiring just by being herself.  With that engaging smile and genuine desire to listen and help, you cannot help but be drawn to her.  Her encouraging and positive posts have helped me in times of struggle, but more importantly I think her honesty about her own missteps and how she navigates them is refreshing.  She lives these philosophies every day and motivates many others to live their best lives as well!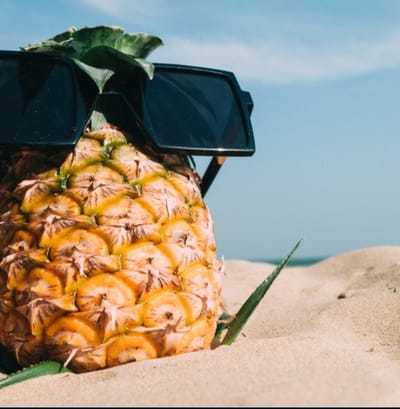 Gina Lacey:
Educator
You are such an inspiration! I love reading all of your inspirational quotes, aloha mana empowerment posts and your aloha stories, especially the ones from your trip back to Connecticut! You add such a positive bit of sunshine in every day! You help people find the love and beauty that is all around us and inside us, too. I always look forward to reading your stories and sharing them with my son and I'm so glad you're making a blog out of them because the world needs that California sunshine you bring! Keep shining!
W.S.:
I just read your post about starting over. I just found out my husband wants a divorce and doesn't want to try and work through our problems. We've always had issues and I completely understand wanting to change things for the better, but I'm completely blindsided. I know what I am feeling will pass and in the long run things will be better, but it's just the shock of actually having to start over. Any advice or a place to start putting myself back together would be very helpful... Thank you for responding so quickly. I really appreciate it and enjoy your journey. I saw your post and just knew reaching out could only be a good thing. And, women like you empower women like me.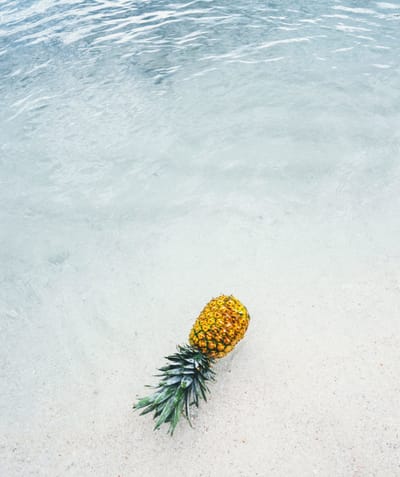 Patty:
I've been following your posts and it is great to see. You always put a smile on my face!  Your stories also make me realize that we all have stuff to work on and it's helpful to share.  (I can, too, even though I can be a bit too private for my own good). Thank you for the inspiration! Aloha!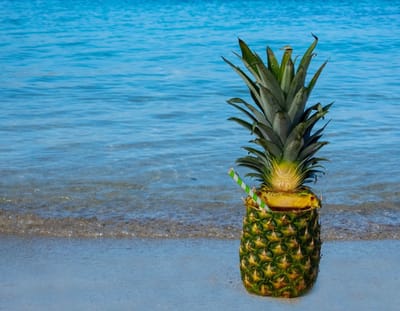 Mark:
You're doing a great job! Keep it up. We need you to help us train our minds daily to change our thoughts to act and change our lives!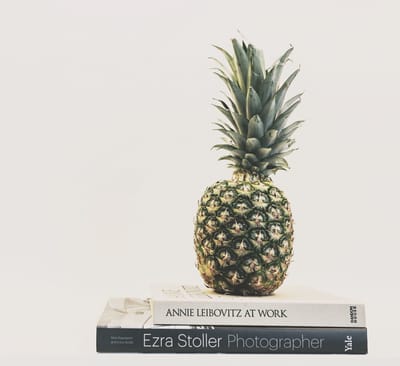 J.F.:
"Believe in yourself!" I love this message! I'd love to see you someday/someway! Your posts are great and have been an inspiration during this transition in our lives (kids becoming teens and one transgender!). I think of people just like you when I pass this sign every day. It makes me smile on my hellish commute.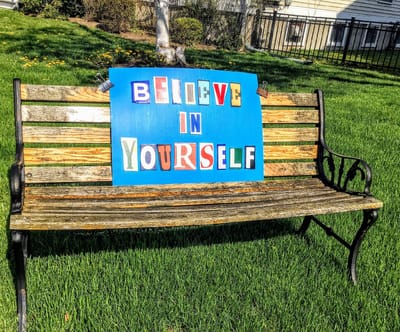 Jennifer:
Your aloha stories and inspirational quotes make me want to be a better person. I love your optimism and willingness to always be available to help others. Aloha!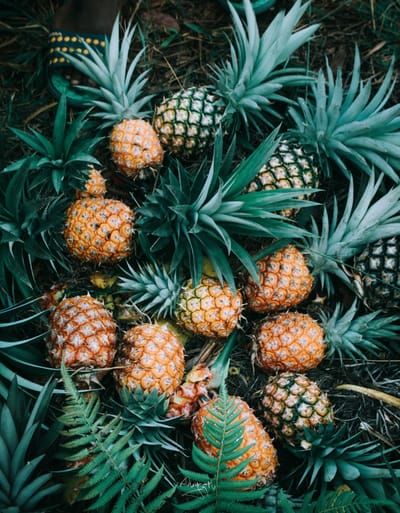 Bob:
You're the best! Your stories are so great! You always have positive and inspiring things to share - whether with quotes or with stories about your life. I love following them on Facebook. I especially love to read about your family. I can't wait for you to finish writing your book so that I can purchase a signed copy! I believe it will be a best seller!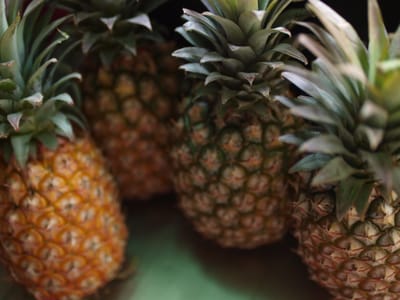 Christian:
Love the aloha mana movement concept. Aloha is a way of life harnessing love, kindness and forgiveness. Hawaiians have a list, like The Ten Commandments, to live in harmony with one another. So glad you are doing this work. I do as well in other ways. Spreading Aloha, holding my own mana when performing music! I came back from there with the goal to bring what I gained there to cultures who have forgotten the paradise ways to treat one another. Your Aloha Mana project is so perfect for people of this age. Bravo and Aloha!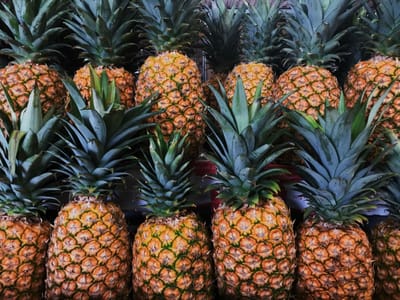 Lorraine D.:
The Aloha Guru: Every day this beautiful person makes sure she puts something beautiful out there to share with people and to inspire and empower them. She is a great motivator and inspiration to all.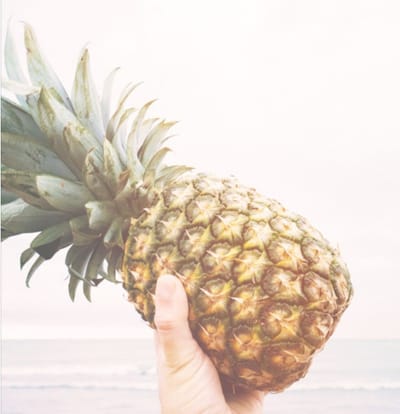 Jen:
I know C.T. as Sharon and have known her for many years. She is a fabulous person and it has been a pleasure to be on this journey called Life with her. We have both been through a lot and have always supported each other. Watching her get through life and simply go LIVE has been so great! She is an incredibly generous person who believes that we can all do this together. And, she is 100% right! Her Aloha Guru blog is so encouraging and brings a smile to my face. Now more than ever we need people who want to lift us up. Sharon is all that and a bag of pineapples! I hope anyone reading this gets the chance to meet her in person. She is a delight to cry with, laugh with and simply be present with. Aloha!!!
Bob Marciano:
Educator
From what I have read so far, your aloha concept would have been an invaluable tool for me in my 39 years of teaching middle school. I know firsthand how 13-year-olds have such a tough time with self-image and many of your ideas would have helped me get through to them in that regard. Keep up the good work....the world needs more people like you!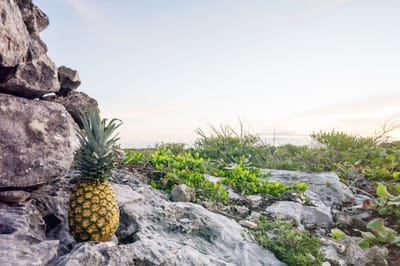 Eric Seibold:
With The Aloha Guru, C.T. has launched a coaching and empowerment tool which captures her authentic self and amplifies the positive mindsets that help others achieve success. In a world filled with positivity and abundance, many people carry limiting beliefs that prevent them from making true breakthroughs. Through lessons learned in her own life, The Aloha Guru coaches people to recognize, attack and overcome these beliefs so that they can reach their full potential. With her blog and her own personal life story, C.T. proves that when you follow your true self it is always a fulfilling journey!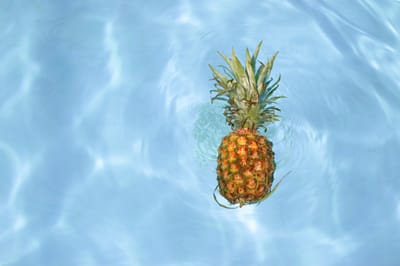 Jack:
I think your platform is what the world needs on top of this world wide reset we are encountering. The positivity your aloha stories capture are a novel idea for any age group and need to be casted out to everyone. Kids especially are at a pivotal stage in life right now where the right direction could literally make or break a person's life and personal habits- drugs, drinking or other self-destructive ways. Having a person like you realize they are important is life changing. You have a positive light that needs to shine. It is evident in your radiant smile and your body of work in aloha. Keep up that positive and enlightening energy of yours! Aloha, Pineapple!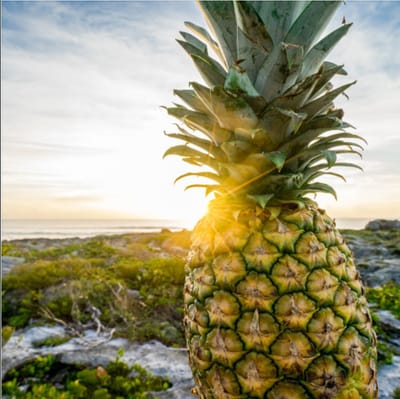 Megan Lambert:
Social Worker
I have known C.T. since I was a kid growing up in Connecticut, but I feel I've only gotten to know the true beautiful authentic person she is in the past couple of years. The positive attitude and upbeat atmosphere she brings to everything she does and to the lives she touches is amazing. I know this by the many posts of the seniors she's worked with, but also personally. This past year was very difficult for me personally, but I always knew I could look to C.T. for an uplifting story, comment and/or reminder that life is challenging, but you are strong and can persevere through anything. C.T. is a blessing for all who have the good fortune of crossing paths with her in this life.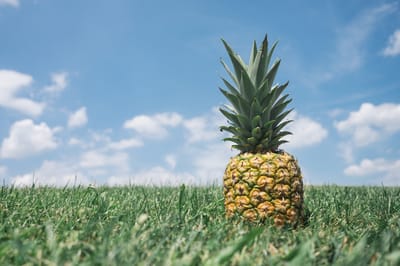 Cheryl Granoff:
Former President BOD, Arizona International School
C.T. has been in the health and wellness industry and celebrating people for all of her adult life. She's held roles in various organizations focusing on physical and mental health and well-being and educating people on how to take care of themselves via self-care. As an activities director, as well as with everything she does, C.T. has high energy and a positive personality. She connects with her clients and develops curriculum and activities to bring out their best self in a safe and supporting manner. Her drive flows over into her personal time where she's been very active with wellness focus and inspiring messages. C.T. made great strides to change women's lives via her women's exercise empowerment group. Here, her curriculum motivated women to be the best versions of themselves through exercise and positive mantras. She created Aloha Mana Empowerment messages and her "Aloha is" stories on social media as a vehicle for showcasing those in their daily lives to empower and uplift others. She is a strong and talented woman with an intense love for people and helping people to live their best lives. The best is yet to come for C.T.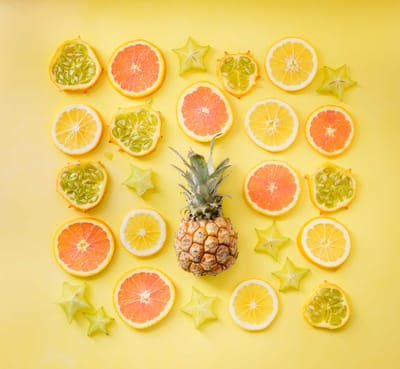 T.M.:
I love following your stories. You are so inspirational and honest. It's refreshing. I share your posts with my transgender son. He suffers from anxiety and PTSD. You are so positive and kind, and when he's having a tough day, we read your posts and it helps lift our spirits. You've motivated him to stand tall and be proud of who he is.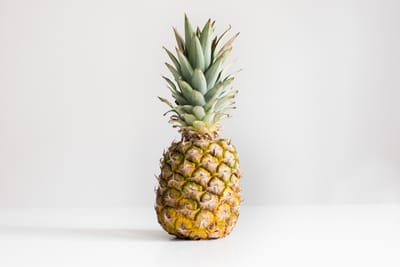 K. Carrington:
Every day you exhibit wisdom, strength, courage and positivity through your posts. I look forward to reading and learning from your life experiences, and am inspired to follow your lead in becoming the best version of myself. Thank you for sharing your adventures, ups and downs, triumphs and losses and reminding us to enjoy and appreciate our own journey through life.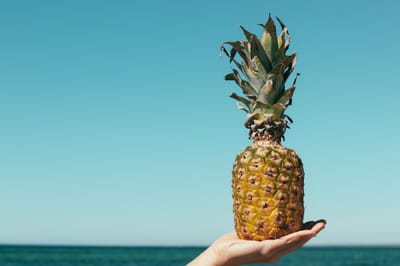 J.M.:
This aloha mama is just what I needed in my life. Her aloha stories, inspirational quotes and posts and her women empowerment podcast episodes are helpful, motivational and uplifting! She has the kindest soul of anyone I have ever met. She has a gift and seeks out the best in everyone she meets. She will uplift your spirits and motivate you to be your very best!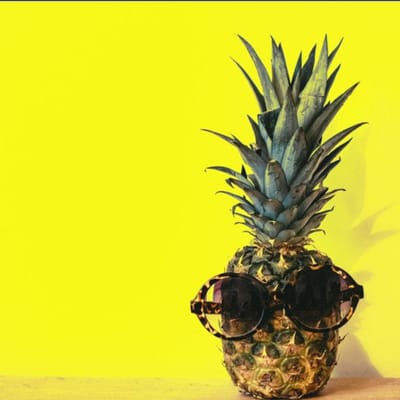 Bill:
Thanks for your posts. They have been uplifting from the beginning - way before Covid19.  With all the political and worldly unrest, it is a pleasure to read your posts.  It gives me peace that there are good people still present (even in California). Ha! Just because I don't comment on your posts doesn't mean I don't read your words. I am amazed at your Aloha spirit, it is sincere with hope and love. Thank you for being there on the web!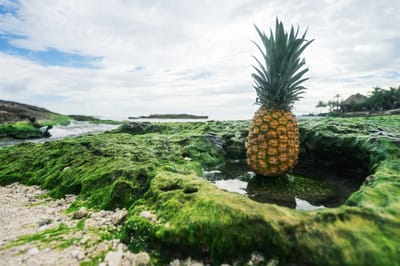 Jason:
Although I've known C.T. (Sharon) since high school, I did not "get to know" her until she decided to move to California. It was then that we bonded on the concept of simply leaving a life behind in search of a new one in hopes of changing your own world, as I had done something similar when I moved to Las Vegas years earlier. As she grew into her new life, I could tell she was searching for something more than just a career or a warmer climate. She was finding ways to really connect with people and make a difference in their lives. She has a unique ability of finding the best in people and getting them to come out of their shell in the most positive way. I'm so happy she is now finding a way to connect with more people in a time when we need it most!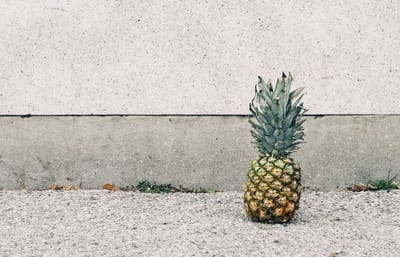 Vicky M.:
I met C.T. when she was a freshman in college and she lived next door to me. We became friends and have remained friends since I graduated that year. During that time, I have watched her grow into a dynamic, driven, courageous woman. Knowing how shy and quiet she was, I was so proud of her when she decided to move all the way across the country to chase her dreams. It was inspiring! I enjoyed reading her stories and following her adventures at various jobs. And, I watched her change people's lives by running her B*tch Squad training group. It even inspired me to start a fitness journey of my own. Her sense of aloha was evident in the way she worked with the residents at the facility she worked in. Reading about their adventures always provided a smile. I am honored to call her a friend.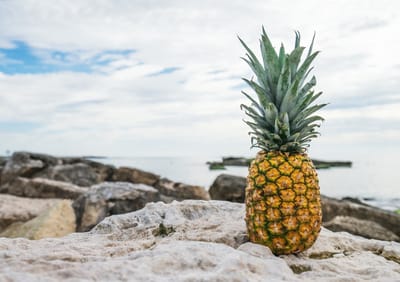 Carrie:
With everything going on right now in the world, l really look forward to all of your positive posts! You keep me motivated to exercise, make better food choices and take care of myself so that I can be there for my family. I just wanted to let you know that you are always a ray of sunshine ☀️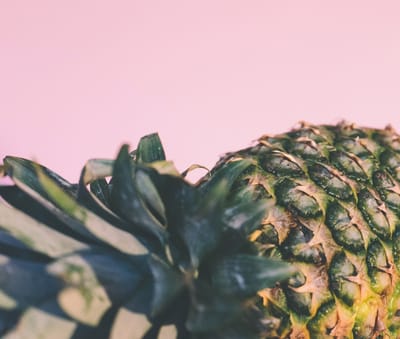 Cindy A.:
Teacher
I first met C.T. when I took her fitness boot camp class. Since then, I've read the accounts of her life and the lessons she shares through her aloha stories on Facebook. Whether through fitness, working with the elderly, or writing inspirational quotes and stories about her life, she's always inspiring others! Thank you for being a shining light, C.T.!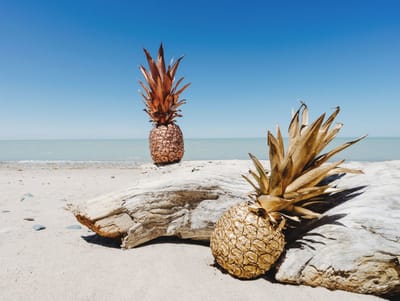 Michelle W.:
C.T. McGee and I met years ago during a week-long work road trip we took around California. She was East Coast-based at the time, but you could tell even then that the sunshiny attitude of the West was inside of her. In our meetings, clients instantly took a liking to her. She was reassuring and had a way of uplifting the room. I'm so glad we stayed connected on Facebook because she is like a cheerleader from afar---always encouraging her friends to try and see the best in every situation and the way she creates a sense of Aloha in all areas of her life has been very inspiring. She's even able to get people from all over to participate in various remote health-related challenges, like daily pushups or planks. I love seeing her not only push herself, but those around her to be better in all aspects of their lives. The power of the pineapple has become synonymous with the essence of who C.T. is and the spirit that she embodies. From her posts on social media to her encouragement from afar, C.T. has a way of spreading positivity and confidence even if you're never physically in the same room with her!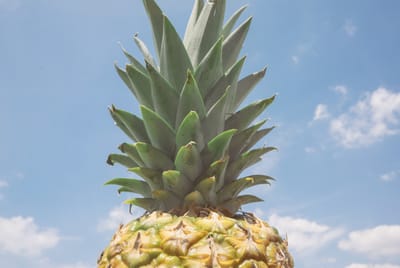 Jeff M.:
I grew up in the same town at the same time as C.T. I don't know if we ever crossed paths. I do know our town was quite segregated in terms of peer groups so there wasn't a lot of opportunity to cross those lines. I find myself 30+ years later now connected to her and very inspired by her positive attitude and willingness to be open about her struggles in order to help others. When I look at my children I realize how much hope we can have for the future because these kids will be better than we all were. The key is the select few like C.T. whose selfless determination to focus on light and close the blinds to darkness is what will help lead our next generations to be better than we are now.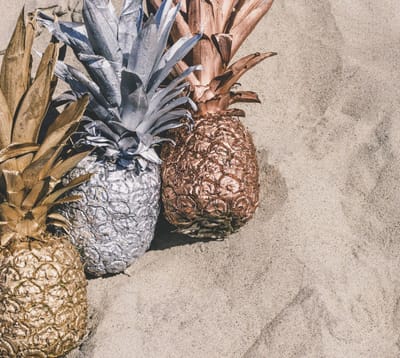 Marianne Grenier:
Tutor/Teacher
Your inspirational quotes and stories are exactly that! I have known you for well over a decade now and you have such a gift of writing, expressing yourself and giving to others in such a magnanimous, holistic way. You are a force of nature between your extraordinarily positive and uplifting persona and your beauty inside and out. To say I wish you all the best - you've already got it. Look out world, a force for good. Bless you for sharing YOU!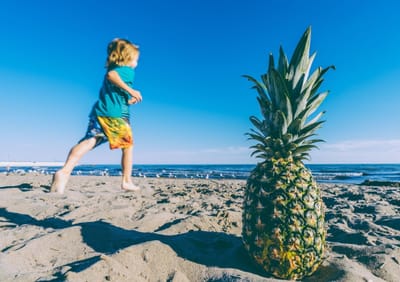 Cari-Ann:
I love your website, inspirational blog posts and empowerment messages. You inspire me daily. In fact, you have helped me through my own battles just by being inspiring and a great ear to listen even at a distance. You have a big heart, so much wisdom to share, and great content! Thank you, Aloha Guru!